These Chapters are dedicated to the wonderful women of SRA.
Your voices have been heard. The time is finally here!
We are pleased to introduce you to the Spyder Ryder of America Ladies Western National Chapter and Ladies Eastern National Chapter . This is your stops for all SRA Ladies related activities, ryde information, and Can-Am Spyder related news.
You can find these Chapters at their Facebook pages listed below:
Ladies Western National Chapter
Ladies Eastern National Chapter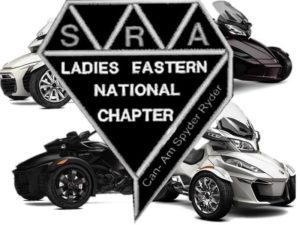 Please stay tuned to this page for exciting updates for our 2 Ladies National Chapters.