Spyder Ryder of America is pleased to announce the return of the National Membership Program.
To join the National Chapter you  must first be a member of a local chapter (unless there is no local chapter within 75 miles of your location).

The National Membership is $45 to join your first year and includes 4″ X 4″ National Chapter patch and a current year bar patch.
or  for $130 you get the LARGE National Chapter Jacket Patch (12″ by 13.5″ oval) the 4″ X 4″ National Chapter patch as well as the year bar.

National renewals are $40 each year and you will receive a new year bar with each years renewal.

Here is a picture of the large National Chapter patches.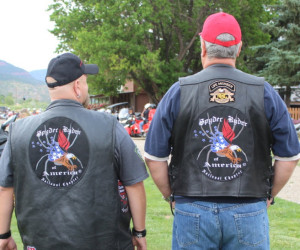 Click the link above to download the application.