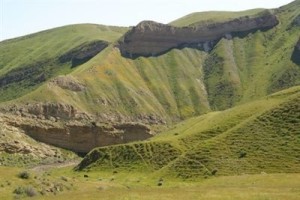 Meet at 9:30 AM and top off fuel tanks.
PBO at 10:00 AMRyde toward and around Gilroy & then around Hollister on county roads.
Pick up SR 25 (State Route 25) south of Hollister, at Ridgemark Country Club
Follow SR 25 south through Tres Pinos to Paicines
Turn E on Panoche Road to Little Panoche Road, then follow Little Panoche Road to I-5. (Very interesting geology along sections of these two roads.)
Go N on I-5 for 12.5 miles (the only Interstate or major freeway ryding of the day)…
Take SR 165 north to Los Banos, for a stop at Foster Freeze for lunch and/or ice cream
Make a fuel stop in Los Banos, and then follow SR 156 west over Pacheco Pass, ending up in a vacant parking lot near the Gilroy Outlets as our finish point.
From Morgan Hill to Los Banos via the above route is 114 miles, and Google Maps gives a driving time of 2:51. If anyone in the group is apprehensive about ryding 114 miles without a fuel stop, we can revise the route slightly to make a fuel stop in Hollister.
Once we leave Los Banos, ryders who live quite a ways north may elect to peel off from the group and go north on SR 33 or I-5, to take Altamont Pass to the bay area, or to head toward Stockton/Sacramento/points north.
Here's a link to the Ryde Map: https://goo.gl/maps/xWb89
Riders on "SOB" (Some Other Brand") motorcycles are also welcome on this Ryde.